This post brought to you by Carton Smart. All opinions are 100% mine.
Pumpkin desserts like this Pumpkin Coffee Cake with walnuts and maple glaze are holiday recipes that everyone loves.
When I was in elementary school, my grandma moved from northern Minnesota to only a few miles from my house. She lived in an apartment and I loved visiting her there. Sometimes she would let us spend the night and we would bake or do something crafty. One time she made homemade doughnuts with maple glaze. She always said that she wanted to teach us how to make doughnuts but it is one of those things that we never got around to. Ever since those maple glazed doughnuts, I've loved maple glaze. So, when I made pumpkin coffee cake, I decided to drizzle on maple glaze and it was delicious!
I was challenged to create a holiday recipe by swapping out one of my ingredients with one of these ingredients from Pacific Foods. Did you notice that they look different? The packages are Tetra Pak cartons instead of cans. Tetra Pak cartons are made of 70%paper from FSC-certified re-grown trees. They use less packaging than cans and save space in the pantry. Plus, the packing process preserves the nutrients and flavor of the food without preservatives. There are so many recipes that can be made using ingredients packaged in Tetra Pak cartons. I used the pumpkin puree to make this pumpkin coffee cake. The chicken stock could be used for making soup. The cranberry sauce is perfect for serving with the turkey on Thanksgiving.
To make pumpkin coffee cake, mix together flour, sugar, baking powder, salt egg, butter, milk, pumpkin and pumpkin pie spice.
Pour into a greased 9×13 inch pan. Combine chopped walnuts, flour, brown sugar, cinnamon and butter, mix until crumbly. Sprinkle evenly over batter. Bake at 350 degrees for 40-45 minutes.
For the maple glaze, mix together powdered sugar, milk, and maple flavoring. Drizzle the glaze over the coffee cake.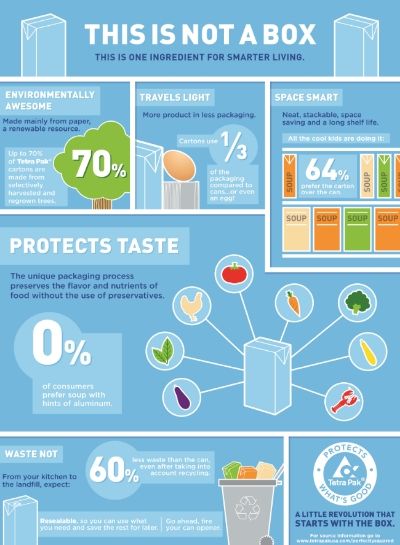 Here is some information about how to Become Carton Smart.
Tweet @CartonSmart  Follow #CartonSmart on Pinterest