I've gotten some requests for additional free printable labels for gifts in jars. Everything In A Jar was first posted on October 2011 and included printable mason jar labels for Pampering In A Jar, Energy In A Jar, and Refreshment In A Jar. The original label file was stored on our external hard drive, which failed, and we lost everything! So, I asked Brian to see if he could use the file that is stored on Google Drive to make some other colors. And sure enough, he was able to do it!
The first version is purple, pink, and light green. You can download the Gift In A Jar Printable Label: Purple Pink Green here.
He also made a green, orange, and pink version.
You can download the Gift In A Jar Printable Label: Green Orange Pink here.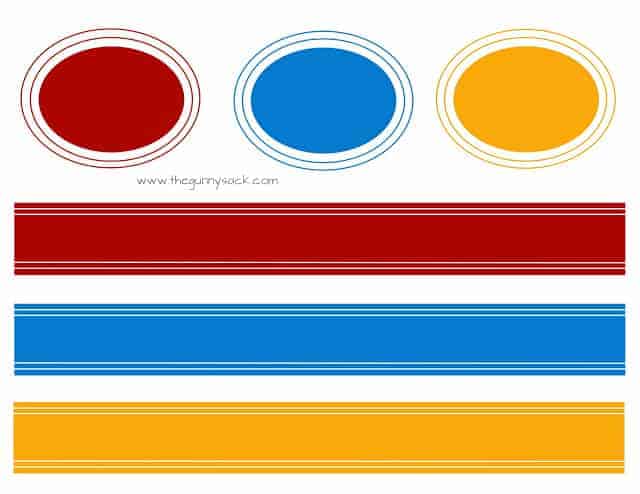 And, of course, here is the original version in red, blue, and yellow. You can download this version here.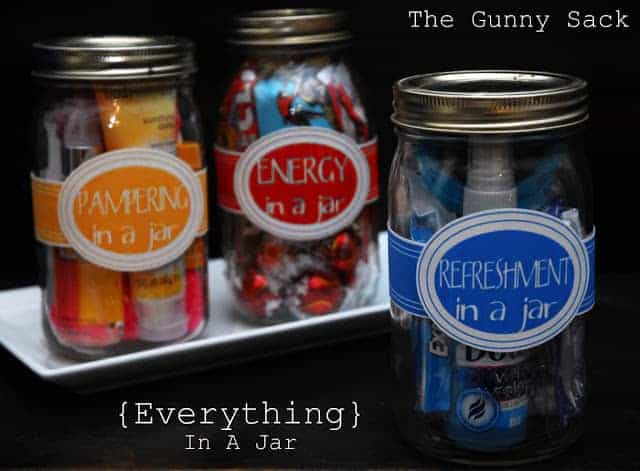 Once you have the printed label, cut out the long strip, wrap it around the jar and secure it in place. Attach the oval to the space where the two ends of the strip don't meet so that they look like these labels.
Ice Skating Date In A Jar | Flowers & Chocolate In A Jar | Spa In A Jar